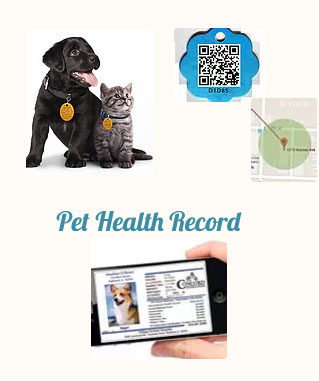 The Vet ID "SMART" Rabies Tags
The Vet ID "SMART" Rabies Tags
---
The Vet ID "SMART" Rabies Tag can help Veterinary Clinics reunite lost pets with their owners. It sends out an alert to the Pet Owner and/or Veterinary Clinic when the lost pet is found.
The Digital Pet Health Record which is available within our Pet Portal can provide the following information with just one touch:
Pet's Picture
Name
Smart Tag ID # and QR Code
Breed
Color
Sex
Date of Birth
Altered Y/N
Weight
Owner Contact Information
Veterinary Clinic Contact Information
Vaccinations
Medications
Allergies
License Tag #
Rabies Tag #
Microchip #
Pet Insurance #
Reward
Do you have a Pet Portal Account?
Are you having trouble accessing your Pet Portal Account?
Do you need to Create A Pet Portal Account?